Christopher Cutler
CFA, Founder
Chris Cutler founded the investment consulting firm Manager Analysis Services, LLC [MAS] in March 2003. He advises institutional clients and family offices on the governance and implementation of their investment programs, particularly with respect to their investments with OCIOs and managers of private equity, venture capital, hedge fund, public equity, and fixed income investment strategies. He has reviewed about 2,000 asset managers and investment ventures.
Prior to founding MAS, Chris worked at Deutsche Bank from 1994 to 2003. He managed risk for specialized fixed income derivatives products, marketed OTC interest rate derivatives, and developed structured financial products. Chris was an economist and bank regulator at the Federal Reserve Bank of New York from 1988 to 1994. He co-authored the Federal Reserve System's original Trading Activities Manual, the comprehensive guide to the Federal Reserve System's examiners when they examine banks' trading floors.
Chris has an MBA in Finance from NYU's Stern School of Business Executive Program, a BA in Economics from the University of Chicago, and is a CFA Charterholder. He serves as a Board Director at Americans For The Arts, a public charity with a mission to build recognition and support for the extraordinary and dynamic value of the arts. He also holds leadership roles in the 12,000-member NY Chapter of the CFA Institute, CFA Society New York [CFANY]. He led a successful governance reform effort in 2014, was competitively elected to the Board in 2016, and served as the Vice Chair of CFANY's Board of Directors for the years 2017 and 2018. He has chaired the Programming Committee and the Nominating Committee, and has served on the Executive Search and Audit Committees. Chris has also contributed to the CFA Institute's Advocacy projects, seeking toinform policymakers and the public about the most pertinent concernsinvestors face today and to mobilize action to improve the investment climate.
Thomas C. Donahoe, JD, PRM, FRM
Managing Director and Practice Leader
Governance and OCIO Search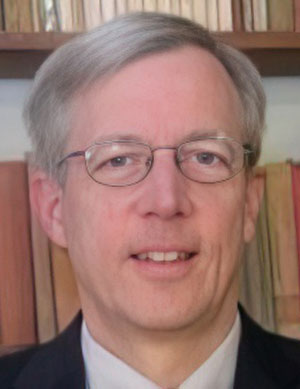 Tom leads the governance practice at MAS, LLC. He assists Endowments and Foundations in creating process efficiencies, adding discipline, and achieving cost savings. These improvements enable non-profits to focus existing resources to better fulfill their missions.
Tom previously served as Chief Risk Officer at two major Hedge Funds as well as senior risk management roles at Barclays Capital and RBC, NY. He has been at the forefront of Valuation, Operational and Compliance risk issues both for major banks as well as non-profits. Most recently, he led the four-year rescue of the Wethersfield Estate and Garden from bankruptcy. Earlier in his career, Mr. Donahoe managed sales and trading staffs as well as advising on the proper use of financial derivatives for large US corporations.
Tom is the author of the chapter on Compliance and Documentation Risk in the Risk Handbook for Finance Professionals. Mr. Donahoe has pub­lished a variety of papers with a focus on Governance, Fiduciary Duty, OCIO selection, and ESG investing. He has been a frequent speaker at investment conferences and seminars. Mr. Donahoe serves(ed) as a Trustee for 7 NYC-area Foundations over the last 20 years. He earned a BSFS from Georgetown University, an MBA in Finance from Fordham University, and a JD from Pace University. He also studied International Economics at the Universite de Fribourg (CH.)
Safia B. Mehta, CFA
Managing Director and Practice Leader — MBWE and ESG Mandates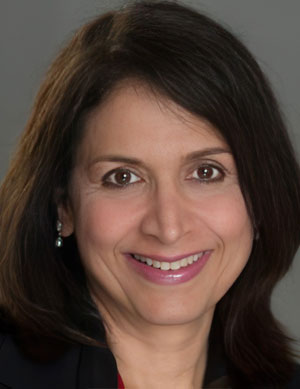 Safia most recently joined Manager Analysis to provide strategic and outsourced investment consulting services to a variety of clients. Safia has over 22 years of experience in manager research, asset allocation and discretionary management of outsourced investment portfolios across asset classes. She has specialized skills in evaluating emerging managers on a global basis across asset classes. She has coached emerging managers across their growth stages, from seeding to graduation as developed managers. Her product development and client engagement skills have been instrumental in raising assets by providing investment solutions that increased investor outcomes.
Over the last 4 years, Safia was the SVP, Portfolio Manager at Progress Investment Management; where she managed over $2.5 billion sub-advisory multi- equity portfolios for large blue-chip institutional clients. As a member of their investment and portfolio management committees she contributed towards business strategy, product development and forming market views. Prior to joining Progress, Safia was a Principal at North Point Advisors, where she managed discretionary portfolios across asset classes and as a member of the investment committee contributed towards development of business and investment strategy.
Other career highlights includes her tenure at Alliance Bernstein, where she led the development and placement of multi-asset investment solutions for Asian and European investors, and at Prudential Retirement she provided direction and oversight of their $40 billion multi-asset class sub-advisory investment solutions platform for outsourced Defined Benefit and Defined Contribution pension plans. As the Pension Manager at PepsiCo, she managed over $5 billion across asset classes for their defined benefit and defined contribution pension plans and also implemented pension governance standards.
Safia graduated with a Bachelor of Arts from the University of Toronto, Canada and holds the Chartered Financial Analyst (CFA) designation. Safia has been a member of the CFA Institute's Asset Manager Code Advisory Committee, and over 8 years, chaired various committees as a board member of the CFA Society of Stamford. She regularly speaks at various industry conferences on current investment topics.